This event has already occurred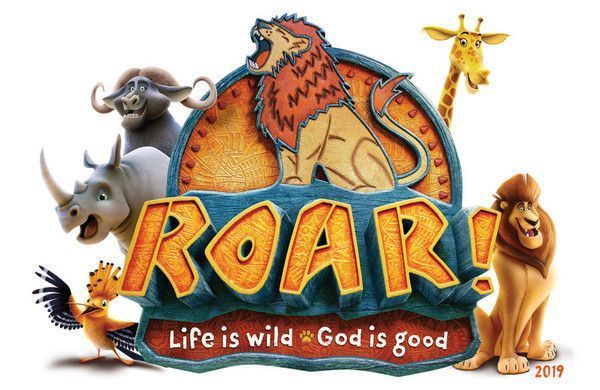 Save to your Calendar
Registration closes on JULY 31, hurry & sign- up now!
If you've got kids from ages 4 to 13 (K - Gr. 7)
This is a great place for the Summer!
The daycamp starts from 9:00am to 2:00pm
Regular registration $60
REGISTRATION PROCEDURE:
1. Ask & grab a form from Pastor Krystle or Kaitlyn/ print out a form down below
2. If you are going to be paying by cheque, please write it out
to: Richmond Pentecostal Church (memo: VBS 2019 with your child's name)
3. If you are paying by cash (exact change), please place it in an envelope with your child's name VBS2019
Click here to register VBS ROAR TICKETS
If you have any further question please contact Pastor Krystle
or call 604-278-3191 ext. 111
DONATION LISTS:
IF YOU'VE GOT THIS AT YOUR HOME BRING THEM! But please don't bring any junk from home only what is listed from our lists. We surely appreciate the donations you are able to donate to make our VBS fun & memorable for the kids.
Hello, VBS is approaching August 12, this year we have an African theme & are requesting donations of the following items:
1. cookies &sweets (10pkg)
2. crackers – animal, fish, graham (5pkg each)
3. candy – individually wrapped (10pkg)
4. tarps (2 large)
5. wooden crates (lots)
6. African style print fabrics (10)
7. T-pins (1pkg)
8. camp cot- beg (1)
9. Rice chex cereal (5 boxes)
10. pretzels (4 bags)
11. skittles (2 bags)
12. raffia (2yellow pkg)
13. fly swatter new (2)
14. gold plastic goblets (2)
15. cornflakes (5 boxes)
16. desert sand backdrop (4pkg)
17. clean plastic empty shoeboxes
18. 2 broom sticks (just the stick)
19. lantern flashlight (1)
20. toilet plunger (1)
21. multi-colored ping pong balls (30)
22. African pattern balloons (3 pkg)
23. 9 ft rope
24. 16oz water bottles